We achieve a high level of success in helping students gain access into independent day and boarding schools through a personalized, methodical, and strategic approach to the process. Families who use our comprehensive school placement services can expect us to work closely with them until school placement decisions for the following school year are complete.
Our school placement services include the following:
Educational Advising
Personalized school list
Timeline for testing, interviews and school visits
Guidance with student and parent applications
Interview coaching and preparation for school visits
Advocate with Admission Directors
Comprehensive School Placement Service

A comprehensive service to receive expert guidance throughout the entire private school admissions process from planning to final decisions. After a careful review of students' grades, standardized tests, and additional materials an initial meeting is set up to understand the family's aspirations.
This service includes:
Unlimited advising meetings and conversations
Guidance with ISEE/SSAT testing
Creating a school list and timeline
Support with parent and student applications
Application strategies
Interview coaching
Advocating on student's behalf with Admissions Directors
(This service does not include test prep).
Educational Advising
As families navigate the admissions process and explore private schools, we answer questions, provide guidance with planning and help strategize options.
School List and Timeline
After careful review of a student's academic strengths, challenges, and extracurricular interests we create a personalized list of schools. We then meet with families to give an overview of the schools suggested and to answer questions. Then, a timeline is created to help manage the requirements and deadlines. This ensures each step of the process is completed in a timely manner.
School Applications
We help students understand their strengths and talents while guiding them through the application and essay process. Furthermore, students are encouraged to convey their stories in a compelling way while maintaining their unique voice. Revisions will be offered until the applications are complete.
Test Preparation
Through our one-on-one service, students develop successful test results to solidify their applications. We review the test format, teach students test-taking strategies, and target areas for improvement.
Interview Coaching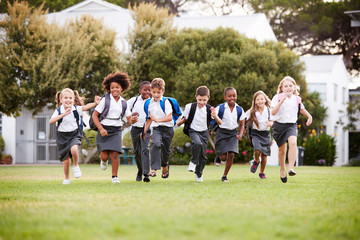 Through our knowledge of independent schools, we prepare students to have an understanding of each school community. Sample questions are provided through a mock interview process for applicants to have a realistic experience. Feedback and advice are given to both students and parents at the conclusion of the session.
Day and boarding schools our students gained acceptances and matriculated into include the following:
Day Schools
Rye Country Day School
Brunswick School
Greenwich Academy
King School
Greenwich Country Day School
Whitby School
Hackley School
Rippowam Cisqua School
Windward School
Wooster
Mead
Greens Farms Academy
Masters School
St. Lukes School
New Canaan Country School
Harvey School
Hopkins
Sacred Heart School
Southport School
Eagle Hill School    
Unquowa 
Riverdale
Boarding Schools
Hotchkiss School
St. Paul's School
Cheshire School
Kent School
Brewster Academy
Proctor Academy
Westminster School
St. Georges School                                           
Avon Old Farms School
Pomfret School
Rumsey Hall (junior boarding school)
Choate Rosemary Hall
Millbrook School
The Frederick Gunn School
Blair Academy
Phillips Exeter Academy
St. Andrews School (Delaware)
Berkshire School
Tabor Academy
Governor's Academy
Northfield Mount Hermon
Salisbury School
Loomis Chaffee School
Schedule a 20-minute Complimentary Educational Advising Session with Robin and Jim
---
Browns Educational Consultants • [email protected] • [email protected]
203-661-2483 • 19 East Elm Street, Greenwich, CT 06830
---